Reliance Success Story Awards 2022 have been presented
April 13, 2023 | Reliance SCADA
After the publication of the results of the twelfth annual Reliance Success Story Awards competition, the authors of the winning installations received their prizes.
While the creators of the second best application (Chiron-tec B.V.) received their award at the headquarters of our Dutch distributor (Hiflex) and the prize for third place was sent to Mr. Jan Tandler by mail, a representative of the winning company (ADAX) got their prize at GEOVAP's headquarters in Pardubice.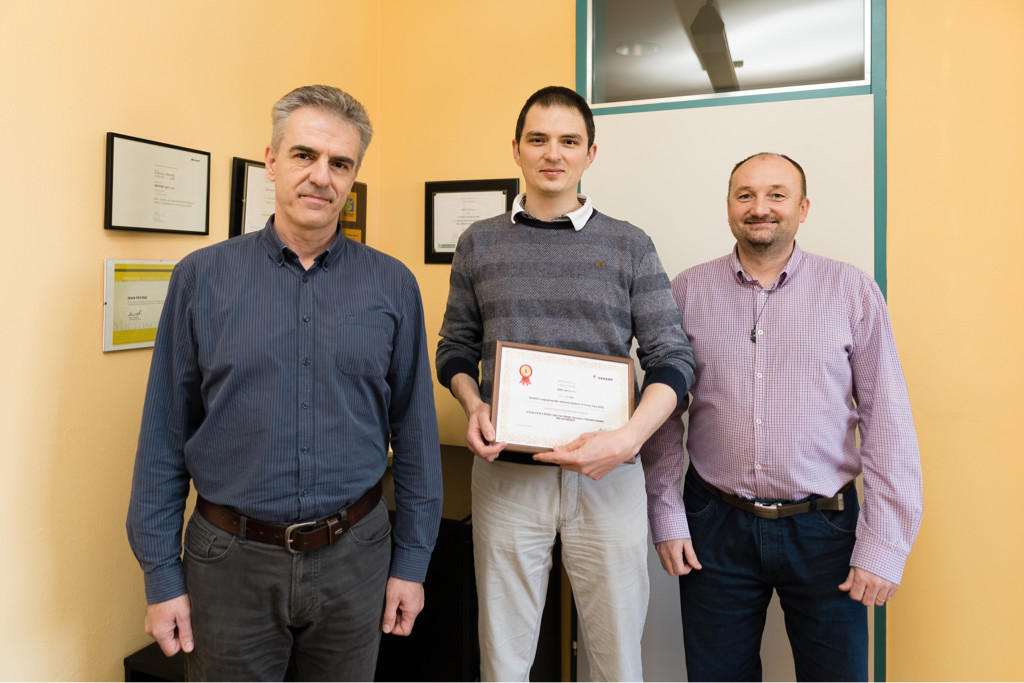 Mr. Jaroslav Urban of ADAX (center) came to Pardubice to receive the prize for first place.
Mr. Remy Missiaen of Chiron-tec (left) came to Hiflex to receive the prize for second place.
Once again, congratulations to all the winners! We are looking forward to the 13th annual competition, which is already in full swing.
The Reliance Team