Visualization and control of automatic doors and the access system at the Bank of Mozambique
May 30, 2017 | Reliance SCADA
In the beginning of 2017, a visualization and control system was implemented in the new skyscraper of the Bank of Mozambique in Maputo, the capital city of Mozambique.
The system, which was installed by the Portuguese company InfraSecur, consists of 150 Tecomat Foxtrot PLCs and the Reliance SCADA/HMI system. They are used to control and monitor the bank's access system, automatic doors, and turnstiles. In Reliance, 2,500 data points are visualized.
We are happy that our integrated control solutions helped the operator automate the modern systems installed in this 31-story building.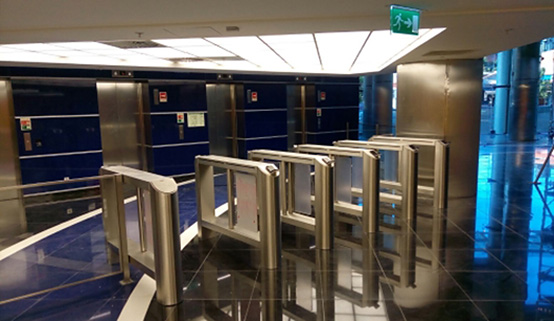 Turnstiles
Example of a visualization window
Visualization of turnstiles
Try the Reliance SCADA/HMI system
Try the Reliance SCADA/HMI system on several example projects or download the installer of the trial version for free.